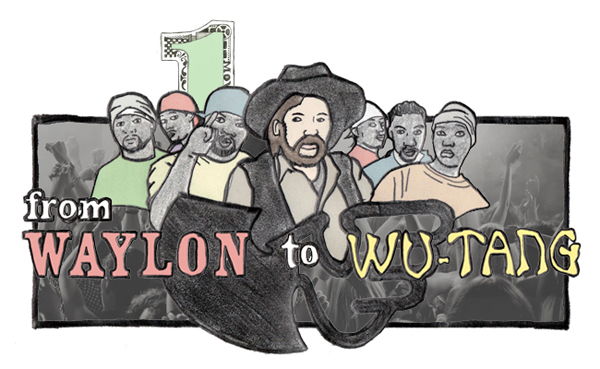 Miles Davis' Kind of Blue is one of the most iconic records in American music, on par with Dylan's Blonde on Blonde, Fleetwood Mac's Rumors, and Michael Jackson's Thriller – meaning that, like those other records, it's available at Urban Outfitters across the country, purchasable by hip college guys and girls everywhere. Nothing wrong with that, of course, but it's probably fair to say Kind of Blue is not only the one Miles Davis record some of these kids know, but quite possibly the only jazz record in their uber-hip vinyl collections. Kind of Blue is nothing short of amazing – but "the most important album in the history of jazz" is just one milestone in Davis' perpetually groundbreaking career.
This month's playlist is called 10 Essential Songs by Miles Davis not on Kind of Blue. Some of the trumpeters best cuts are on this playlist. Sivad, off the Live-Evil album, is bombastic funk culled from multiple nights of live jams at Washington D.C.'s Cellar Door and then cut-and-pasted into new tracks in the pre-Ableton fashion of actually cutting and pasting tape reels in the studio (by Davis and longtime producer Teo Macero).
Frelon Brun (Filles de Kilimanjaro, 1968) is probably one of my favorite jazz recordings ever. In hindsight, we know that Miles would eventually embrace electronic instrumentation, changing the face of jazz music (hell, all music) with the game-changing Bitches Brew record. but in 1968, Miles himself didn't know that – on Filles (and Miles in the Sky, released the same year) you hear the trumpeter and the equally iconic Herbie Hancock first toying with the idea of "going electric."
There's also a couple cuts here from Miles' second great quintet: Ron Carter, Tony Williams, Herbie Hancock, and Wayne Shorter. Nefertiti, Water Babies, Miles in the Sky … if Miles Davis was a boxer (actually, Miles was a boxer), these albums were his left-handed jabs, softening up his adversary before cold clocking 'em with the right hook of Bitches Brew, Get Up With It, and On the Corner.
:Miles Davis – Honky Tonk:  (Get Up With It, 1974)
:Miles Davis – Wili (Part 1):  (Dark Magus: Live at Carnegie Hall, 1974)
:Miles Davis – Sivad:  (Live-Evil, 1970)
:Miles Davis – Nefertiti:  (Nefertiti, 1968)
:Miles Davis – Frelon Brun (Brown Hornet):  (Filles de Kilimanjaro, 1968)
:Miles Davis – Splash:  (Water Babies, 1967)
:Miles Davis – Willie Nelson:  (Black Beauty: Live at Fillmore West, 1973)
:Miles Davis – Great Expectations:  (Big Fun, 1970)
:Miles Davis – Paraphernalia:  (Miles in the Sky, 1968)
:Miles Davis – On The Corner – Thinkin' Of One Thing Doin' Another – Vote For Miles:  (On the Corner, 1972)