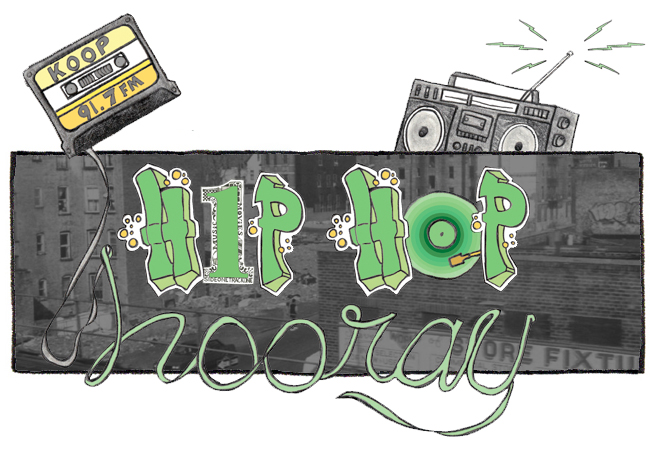 This month's mix is inspired by my own contemplation of how great horns and horn samples sound in hip hop. Instead of wax rhapsodic about the great depth brass instruments can bring to hip hop, even for songs not trying to achieve anything close to a jazz sound, I'll just let you sit back on this Friday and let this horn-filled playlist move you.
:Maestro Fresh-Wes – Another Funky Break:
:Beyonce – Crazy In Love:
:Black Moon – I Got Cha Opin:
:Guru – Transit Ride:
:Pete Rock And CL Smooth – Straighten It Out:
:Lords Of The Underground – Hit Me One Time:
:ED OG And Da Bulldogs – Be A Father To Your Child:
:Erik B And Rakim – Don't Sweat The Technique:
:Main Source – Just Hanging Out:
:Live Manikins – Out Of This World:
:Marley Marl – Freedom:
:Us3 – B-Boys (Featuring Sene):
:Dragon Fli Empire – The Ride:
:DJ Cool Herc And Dougie Fresh – Let Me Clear My Throat:
Catch Miss Manners when she hosts KOOP 91.7FM's Hip Hop Hooray on Sunday's from 2-3PM. Also, feel free to email or tweet her anytime.