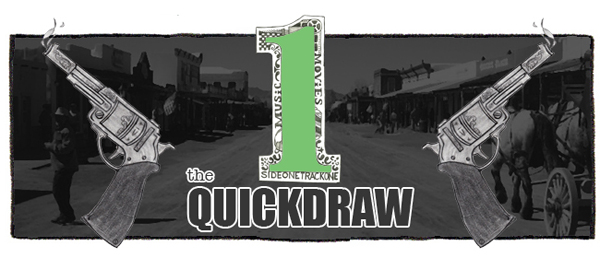 None of today's artists made it into the all-around gymnastic finals at the Olympics.  Enjoy.
:Tame Impala – Elephant:  They may have already put out a track from their upcoming effort, but this is actually the first single.  Weird, I know.  In any case, the song is a pretty spectacular slab of psych rock, and now I'm even more pumped to hear whatever else is on the new full length.  Lonerism is expected out October 6 via Modular.  The band is out touring, but as of now a stop in Austin is not on the schedule.
:The Sea And Cake – Harps:  This is a neat track.  It has the kind of energy that's ready and willing to put some pep in your step, but it wants to do so in a relaxed sort of way.  Way to use nearly two decades of experience to your advantage, fellas!  Runner is set to be released on September 18 through Thrill Jockey Records.  If you're in Austin, the band will be playing the Mohawk on November 14.
:Balmorhea – Pyrakantha:  I've been a fan of this local act for a few years now, but they've yet to put out an album that I've wanted to stick with for the long run.  This could be about to change.  Or, if anything, I'll just keep this beautifully crafted, ear-pleasing gem on repeat.  Put on headphones for this!  Western Vinyl will release Stranger on October 2.
:Crystal Castles – Plague:  Here's a song that suddenly just rolled in and started dominated me.  I'm not even a big fan of this band, but I've found myself unwilling to not repeatedly get lost in this.  You'll be doing yourself a favor if you crank the volume on this sonically intense number.  CC are supposedly in the midst of readying a new full length, and this is expected to be on it.
:Railbird – Jump Ship (Featuring Sarah Barthel):  I gave this one a shot simply because of the presence of Sarah Barthel, who you can normally hear in Phantogram.  Her voice is certainly different here, but I dig the softer, more playful style that she's sporting – it goes well with the well layered arrangement.  This track seems to be a one-off single, so grab it while you can.